Change Region
California
industry news
The Latest Industry News for the Exciting World of Production.
Creative Handbook puts together a bi-monthly newsletter featuring up-to-date information on events, news and industry changes.
Add My Email
By: Art Directors Guild
| December 19, 2016

LOS ANGELES - Martha Bernay, matriarch of a prominent Hollywood labor family, died of natural causes on December 15, 2016 at the age of 95 1/2. Martha was a longtime member of the Illustrators and Matte Artists branch of the Art Directors Guild (IATSE Local 800) and had been granted emeritus status.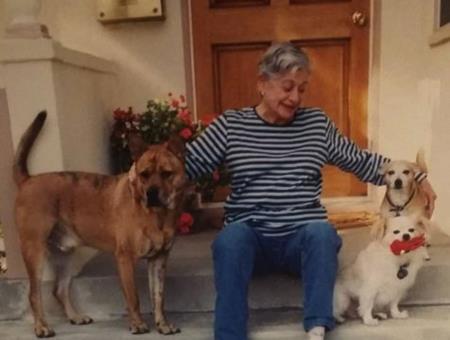 Martha Bernay

1921-2016
Martha was born on June 4, 1921 in New York, the youngest of four children. The following year her family moved to Los Angeles. At age 18 she married the love of her life, labor leader Josef Bernay and they had three children.
After raising their children, Martha went to work for the IATSE serving as West Coast Office Manager until she retired in 1985.
Martha and Joe's love of travel took them to China, Japan, Europe, Canada and Mexico. They were married for 50 years when Joe passed away in 1990.
She was also "Granny" to her three four-legged loves Bizou, Chester and Tiger.
Martha is survived by daughters Marjo and Casey, son Mark, son-in-law Dennis, nephews, great nieces and nephews, a great great niece and wonderful friends from around the world.
Services will be held at Mount Sinai Hollywood Hill, 5950 Forest Lawn Drive on Tuesday, December 20, 2016 at 2:00 p.m. In lieu of flowers, the family requests donations be sent to Best Friends Animal Society, the Lange Foundation or a pet rescue.