When you just need grip equipment for a pending production, let Light It! LLC meet the needs of any medium to large scale production, this semi trailer comes to you fully packed and ready to use. If you need something specific that is not mentioned on our website, we have thousands of items to choose from and our inventory is always expanding.

We're there for anyone in the Los Angeles area! We are here to help!

Please call us to get availability and rental estimates on anything you may need.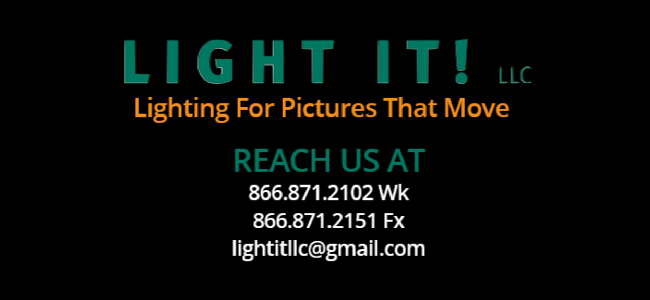 Visit us @ lightit.net or give us a call at (866) 871-2102