industry news
The Latest Industry News for the Exciting World of Production.
Creative Handbook puts together a bi-monthly newsletter featuring up-to-date information on events, news and industry changes.
Add My Email
By: The Hit House
| June 2, 2016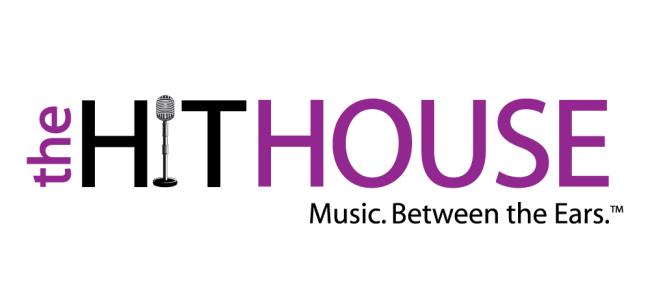 Los Angeles, CA - Following the company's success last year with the release of its first ever sound design album release FRAMEWORK Layer One, top custom music and sound design company The Hit House has released the second entry within that library series: FRAMEWORK Layer Two. The FRAMEWORK series was created to fill the specific needs of the motion picture trailer industry.

FRAMEWORK Layer 2 offers Hit House clients an incredible collection of original hits, rises, whooshes, signature sounds and stutters, designed from scratch, using original field recordings, written by The Hit House's four-time Emmy Award nominated sound designer, Chad Hughes. Hughes, whose work is featured on the hit TV show "Gotham," has created these one-of-a-kind sounds exclusively for clients of The Hit House.

Said Sally House, EP/Owner of The Hit House, "We created the FRAMEWORK sound design series to deliver every conceivable type of audio that our advertising and trailer clients require. We know that the key to building a great trailer is a great sonic foundation and a great FRAMEWORK. You've heard our FRAMEWORK Layer One cues featured in motion picture trailers for 'X-Men: Apocalypse,' 'Ben-Hur,' 'Bridge of Spies,' and more. FRAMEWORK Layer Two, once again designed by our amazing Sound Designer Chad Hughes, is the sequel to our first successful sound design release, and includes newly-built hits, whooshes, stutters and signature sounds. If you need something more specialized for your next job, just hit us, we're ready to assemble."

Adds Sound Designer Chad Hughes, "My passion has long been in the creation of new and interesting sounds for motion picture. Our FRAMEWORK series helps those who promote and market major motion pictures tell stories through the use of sound. Hundreds of hours of recording and designing go into the production of each entry within the FRAMEWORK series. For me, the most rewarding part of the process is hearing the various layers and processing the dynamic impact of these sounds together."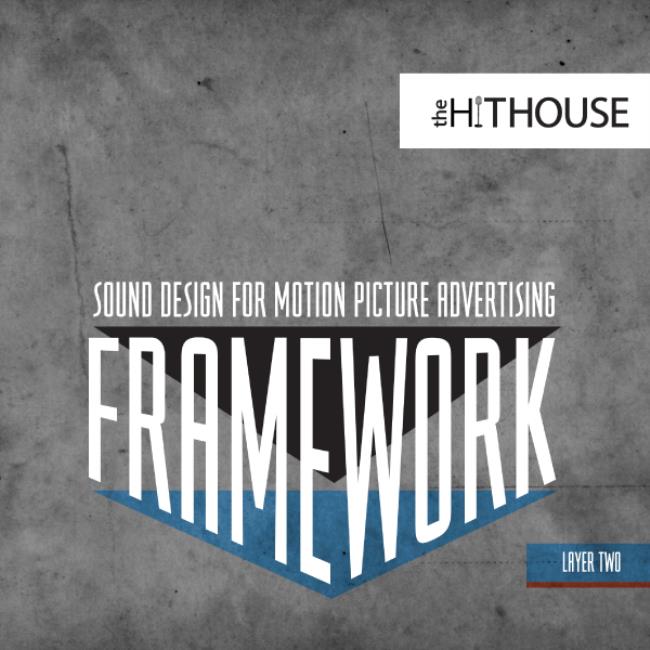 ABOUT THE HIT HOUSE:
A premier, multi-award winning, custom music and sound design company, recent work from The Hit House has been used in national and global television campaigns for such major brand clients as Netflix, Google, Playstation, Lexus, Jaguar, Jell-O, Porsche, HBO, Honda, Toyota, and The Ritz Carlton, to name some.

In 2016, original music created and produced by The Hit House was recognized by the winning of Three "Golden Trailer Awards," for trailers promoting Disney's "The Jungle Book." The awards were for "Best Original Score," on behalf of Client Vibe Creative, and "Best Original Score TV Spot" and "Best Animation/Family TV Spot," both on behalf of Client Create Advertising.

In the area of motion picture marketing, music from The Hit House was most recently being featured within the campaign for the smash hit films "The Jungle Book," and "The Angry Birds Movie," and in the upcoming films "Ghostbusters," "Ben-Hur" and "Suicide Squad." The Hit House's music has also been heard within trailers promoting the other feature films "Zootopia," "Elvis & Nixon," "The Boss," "Triple 9," "Burnt" and "Dirty Grandpa."

Other recent Hit House campaigns include music for trailers promoting "Where to Invade Next," "Kung Fu Panda 3," "Jem and the Holograms," "Pan," "Creed," "Alvin and the Chipmunks: The Road Chip," "Minions," "Million Dollar Arm," "Anchorman 2," "Spy," "Ted 2," "Pixels," "Ricki and the Flash," "Godzilla," "Big Hero 6," "Book of Life," "Frozen," "Thor: The Dark World" and "Iron Man 3," among others.

Hear more at: www.thehithouse.com

And please visit the company's social media sites:
https://www.facebook.com/thehithousemusic
https://twitter.com/HitHouseMusic
https://www.youtube.com/user/TheHitHouseMusic
https://soundcloud.com/thehithousemusic
https://www.instagram.com/hithousemusic/