industry news
The Latest Industry News for the Exciting World of Production.
Creative Handbook puts together a bi-monthly newsletter featuring up-to-date information on events, news and industry changes.
Add My Email
By: The Board Patrol
| May 11, 2016
The Board Patrol celebrates it's 20th year in the entertainment industry.

We are a company dedicated to providing professional and attentive service to Film, Television and Commercial crews while shooting on location. We are your layout board specialists. Installation, strike and clean up one call does it all! We provide an array of surface protection products and services to safeguard & maintain properties during location shoots.

We have also expanded our services and supplies to support the needs of the construction industry for contractors, painters, plumbers and more. Now our same clients from the entertainment and construction industries have been personally utilizing our services and supplies to protect their own homes during remodeling and parties.

Please take a look around our web site to find the great services and supplies we have to offer. Book mark our web site to use as a reference and resource for your next location shoot. Please call us anytime. We look forward to working with you on your next project.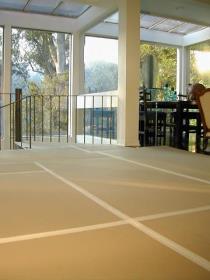 What makes us the best?

★ We are a full service company that provides for all your location needs.
★ Years of professional experience at all types of locations.
★ We have the work force, supplies and trucks to handle any size job.
★ We have highly skilled union and non-union crews available upon request.
★ All our crews are timely, courteous and ready to provide you with excellent service.
★ We have several crews to manage many concurrent locations.
★ We are unmatched in our attention to detail and speed.
★ Complete expert cleaning and janitorial services available.
★ No prep day or wrap day - no problem!
★ We are flexible and available anytime.
★ Full size industry standard layout boards.
★ We carry used layout boards to help reduce your costs.
★ No hidden costs - we offer free estimates.

You choose and we cater to your needs. That's why we are the best.

Don't just ask us, ask our clients.

http://theboardpatrol.com