Change Region
California
industry news
The Latest Industry News for the Exciting World of Production.
Creative Handbook puts together a bi-monthly newsletter featuring up-to-date information on events, news and industry changes.
Add My Email
By: Cogswell College
| February 16, 2016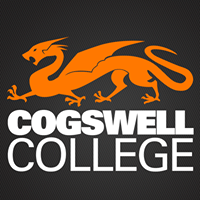 San Jose, CA, February 16, 2016 -- Richard Chuang, a distinguished member of the Cogswell College Board of Directors, a true Pioneer of Digital Animation, and the co-inventor of one of the very first Digital Animation Pipelines, has just received (on Feb. 13th) his second Academy Award® for his groundbreaking design work of the PDI/DreamWorks Animation Media Review System.

Regarding the accomplished Richard Chuang, John Duhring, Cogswell College's Vice President, Marketing and Strategic Alliances, said "Richard has always been an artist - one who discovered computers in high school back in 1974. His approach is so pragmatic. He just figures things out and gets things done. He's an artist who embraced science and engineering to become one of the most prominent inventors within the entertainment industry. We are thrilled to have his influence as we prepare students to operate successfully in the most dynamic industry ever created."

RECENT VIDEO PRESENTATIONS BY RICHARD CHUANG:
** During July 2015, Richard Chuang shared his insights and opinions about several of the latest innovations in 3D graphics applications, programs, and technologies while visiting students at Cogswell College. Please see https://www.youtube.com/watch?v=XZB6VAjmSZQ

** During March 2015, Richard Chuang spoke at an "Innovators Day" reception at UC Davis' prestigious College of Engineering. Richard spoke on the topic of "Media and Technology - 35 years of changes. Please see: https://www.youtube.com/watch?v=f9OZro1doGM

ABOUT RICHARD CHUANG'S SECOND ACADEMY AWARD®:
On January 8, 2016, The Academy of Motion Picture Arts and Sciences announced that 10 scientific and technical achievements represented by 33 individual award recipients would be honored at its annual Scientific and Technical Awards Presentation on Saturday, February 13, at the Beverly Wilshire in Beverly Hills. Unlike other Academy Awards® to be presented this year, achievements receiving Scientific and Technical Awards need not have been developed and introduced during 2015. Rather, the achievements must demonstrate a proven record of contributing significant value to the process of making motion pictures.
Richard Chuang and Rahul Thakkar each received a 2016 TECHNICAL ACHIEVEMENT AWARD (ACADEMY CERTIFICATE) for their groundbreaking design of the DreamWorks Animation Media Review System. In addition, Andrew Pilgrim, Stewart Birnam and Mark Kirk will also receive TECHNICAL ACHIEVEMENT AWARDS (ACADEMY CERTIFICATES) for the review workflows and advanced playback features of that DreamWorks Animation Media Review System.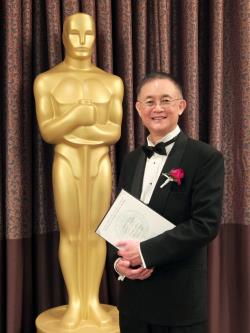 ABOUT RICHARD CHUANG:
Richard Chuang became a distinguished member of the Cogswell College Board of Directors in 2008. He was the founder of Pacific Data Images, which was later acquired by DreamWorks Animation.

A 1979 graduate of the UC Davis College of Engineering, Richard Chuang became the first employee at Pacific Data Images in 1981. At the time, PDI was an upstart computer animation company that operated in a garage. PDI's early successes included an updated Pillsbury Doughboy, which became the first established corporate icon to go CGI.
While at PDI, Chuant served as a Visual Effects Supervisor on 16 Hollywood motion pictures, as well as a director on commercials. He also won an Emmy Award for Graphics Design. Later, as an executive at DreamWorks Animation, he led the effort in setting up DWA productions around the world.

Pacific Data was soon embraced - and later acquired by - the DreamWorks film studio, leading to collaborations on the "Shrek" film series, along with numerous other animated and live-action films. Chuang's technical innovations led him to win, in 1998, a shared Technical Achievement Academy Award®, his first of two awards from the Academy of Motion Picture Arts and Sciences.

Chuang left DreamWorks in 2008, determined to re-shape the way that animators work with each other. He then became the founder and CEO of Cloudpic. The philosophy behind Cloudpic: "We are artists. We are engineers. We are creative thinkers and adventurers. We've left our past behind and now we use our knowledge and experience to cut new paths. If we are not learning something new or seeing the world from a new perspective each day, we have failed." Please see: http://www.cloudpic.com/

ABOUT COGSWELL COLLEGE:

Designed as a "fiercely collaborative, living laboratory," Cogswell College is located in the heart of the legendary Silicon Valley in San Jose, California. The school is a WASC accredited, four-year institution of higher education with a specialized curriculum that fuses digital arts, audio technology, game design, engineering and entrepreneurship.

In 2015, Cogswell was cited by Animation Career Review as "One of the Top 50 Private Game Design Schools and Colleges in the U.S." Also in 2015, Cogswell was included in Animation Magazine's prestigious list of "Top Schools to Hire From."
Numerous alumni of Cogswell College have secured prominent positions within the entertainment, videogame, technology, computer, animation, and motion graphics industries throughout California and beyond. Several of these alumni have established careers with such high profile companies as Activision, DreamWorks Animation, Disney, Electronic Arts, Pixar, and Microsoft Game Studio. Many other alumni have launched their own creative ventures.

Recent Cogswell alumni were members of the Academy Award-winning production teams that worked on the blockbuster films "Frozen" and "Life of Pi." Some of the other well-known consumer projects to which Cogswell alumni have contributed include the feature films "Big Hero 6" and "The Avengers," and the popular videogames "Call of Duty: Advanced Warfare," "Halo 4" and "Battlefield Hardline."

Cogswell College is located at 191 Baypointe Parkway, San Jose, California, 95134. For more information, please call 1-800-264-7955 or visit http://www.cogswell.edu