Change Region
California
industry news
The Latest Industry News for the Exciting World of Production.
Creative Handbook puts together a bi-monthly newsletter featuring up-to-date information on events, news and industry changes.
Add My Email
By: Patrick Rafeedie, 2-Day Cine School
| February 2. 2016

Learn post-production, color correction and color grading, and VFX during Tom's Editing & VFX Sessions, and be part of the crew as Tom shoots and edits with the class during one of his Interactive Master Classes!

EDITING & VFX SESSION DAY 1
Ticket to the Editing + VFX Class
$200+ in Discounts and Giveaways Free DCO song from SongFreedom Free Admission to NAB's 2016 expo

INTERACTIVE MASTER CLASS DAY 2
Ticket to the Cinematography Master Class
$200+ in Discounts and Giveaways Free DCO song from SongFreedom Free Admission to NAB's 2016 expo

GOLDEN TICKET
DAY 1 + DAY 2 Editing & VFX + Master Class
$200+ in Discounts and Giveaways Free DCO song from SongFreedom Free Admission to NAB's 2016 expo
Free Workshop Download ($199 Value)

US, CANADA, AND EUROPE (January 18, 2016) Director, VFX guru, and instructor extraordinaire Tom Antos is embarking on a three-month Workshop Series, where he will be teaching Editing/VFX Sessions and Interactive Master Classes in 27 cities across the United States, Canada, and Europe. The 2-Day Cine School kicks off at the end of February 2016 in Phoenix and continues through its Poland Master Class on May 20th.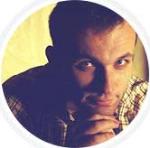 Tom brings his wealth of post-production know-how into each Editing & VFX Session, drawing on his experiences as a VFX director on Hollywood productions. In these sessions, Tom shows the class his editing techniques, color rading practices, VFX methods, and more.

Master Classes are all-day workshops filled with interactive demonstrations, explanations, and discussions. Tom's unique and resourceful methods for creating a big-budget look will be highlighted in these workshops, as he covers filming dialogue, lighting techniques, capturing audio, working with stabilizers, deconstructing films, and the role of the director.

The 2-Day Cine School sessions are very limited in space. To register, please visit www.2DayCineSchool.com or call (310) 294-9975. The Editing & VFX Session tickets cost $149 per ticket and the Interactive Master Class tickets cost $199 - or you can get both, PLUS a Workshop Download Video, with a Golden Ticket for only $295.

Tom has been sharing his filmmaking experiences and knowledge for years, which has helped him gain a very large and loyal audience on his YouTube channels and website. His films & tutorials have been seen over 65 million times on YouTube alone, and his YouTube channels have over 180,000 subscribers and get an average of 2 million views per month.

Tom's tutorials have been featured in many filmmaking communities, including the Indy Mogul's Awesome Director Project. They have helped many filmmakers who dare to aim high while working on shoe-string budgets, and this is Tom's aim in each and every class.

"He shows EVERYTHING from start to finish (including conceptualizing, props, equipment, composing/ framing, camera settings, camera movement, much more, but most importantly _ the editing process)."

The 2-Day Cine School is partnering with companies around the industry like Rode, Manfrotto, Kino Flo, G-Tech and many more to help educate attendees on a wide range of the latest filmmaking equipment. In fact, every workshop attendee receives hundreds of dollars in giveaways plus other great prize drawings from our sponsors.

Group rates available, please call or email Team@2DayCineSchool.com to inquire further.