industry news
The Latest Industry News for the Exciting World of Production.
Creative Handbook puts together a bi-monthly newsletter featuring up-to-date information on events, news and industry changes.
Add My Email
By: Scott J Davis
| September 16,2015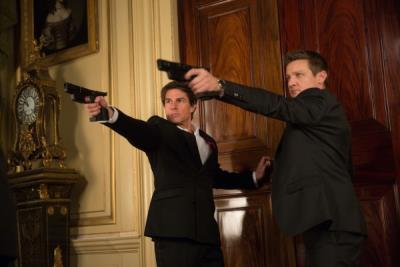 The Chinese box office continues to be a lucrative market for Hollywood, with Mission: Impossible - Rogue Nation and Minions enjoying a massive reception upon their releases. Elswhere, Adam Sandler's Pixels earns good returns in Japan...

Tom Cruise-starrer Rogue Nation started with a record-breaking day on its opening last week, with $15.5 million grossed on Tuesday September 8th, the highest ever for a 2D imported film in China. And its success continued with its six-day gross standing at a huge $86.4 million, which lifts the film's worldwide haul to $613 million, only around $80 million below the previous installment, Mission: Impossible - Ghost Protocol.

Elsewhere, Universal continued their global domination, with Illumination Entertainment's Minions opening last Sunday to $20.1 million, the biggest ever single-day for an animated film in China. With the boost, Minions has now become the second highest-grossing animated film of all-time with $1.08 billion, surpassing Toy Story 3 ($1.07 billion).

Terminator Genisys fell to $4.17 million, bringing its China gross to $113.24 million and $440 million worldwide. It's "rival", propaganda film The Hundred Regiments Offensive, which has been accused of box-office fraud by some of China's top film executives, added just $1.37 million.

Elswhere in Japan, Adam Sandler's Pixels enjoyed a new lease of life after its disappoiting US box office total of $75.3 million. The action-comedy earned $1.8 million (which is considerably better than it appears), and has now grossed $202 million worldwide.