industry news
The Latest Industry News for the Exciting World of Production.
Creative Handbook puts together a bi-monthly newsletter featuring up-to-date information on events, news and industry changes.
Add My Email
By: Auction Excess
| September 15, 2015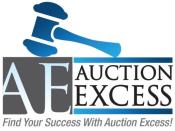 Featuring almost 600 lots of Broadcast A/V gear that is surplus to the ongoing operations from several major industry giants. It includes an array of Audio Video gear from Production to Post to Presentation including some just discovered Vintage Audio Gear and hundreds of Rare Vacuum Tubes.

This auction is an online-only auction. Bidding is now open and closes on Wednesday 9/23/2015. Lots close every 60 seconds so it is suggested to set "MAX BIDS" to avoid losing your auction!

Click here to view the catalogue and start bidding.

Highlights include:

Production Tools:

Sony DXC-D50WS Triax System, Sony EVI-HD7V 1080p Pan/Tilt/Zoom Camera, GoPro Camera, 14-Sony CVX-V18NS Cameras, 45- Sony DXC-950 Cameras, 14-AMX Pan & Tilt Systems, Sony CA-TX7 Triax Camera Adapter, Elation Dimmer Stage Lighting Controller System. 12-Chauvet Par38 DJ Lights, NSI Lighting Dimmer, Camera Bags, Audio Bags, 35-Various Lens Converters, Leitch Clock, D'San Audience Signal Light, Sachtler Combi-Ped

Storage:
Sony SRW-5000 HDCAM SR, Sony HDW-F500 HDCAM, Sony HDW-M2000 HDCAM Recorder , Sony HDW-D1800 HDCAM Recorder, 8-Sony DVW-A500, Sony DSR-1500 DVCAM Recorder, 3-JVC BR-D92U Digital-S Recorders, 2-Sony MDS-E11 MiniDisk Recorders, Sony Beta SP Recorder/Players, Panasonic AJ-SD930, Sony Flexicart, 12-G Tech 4 & 8TB Raids

Presentation:
8-Plura PBM-317S 17" HD-SDI Displays, 8-Plura PBM-209-3G 9" LCD 3G/HD/SD Displays, 9-NEC 46" Multitouch LCD Monitors, TV Logic 46" Monitor, 2-Barco SLM R12+ DLP Projectors, 10-Panasonic Projector Lenses, 4-Eiki LCD Projectors, 14-Draper Flip Chart Easels, 3-Mobile Lecterns, 8-Screen Kits in various sizes, Multiple Video Screens

Post:
Snell & Wilcox UKON HD/SD Standards Converter, Videotek/Imagine VTM-4100PKG's, Tektronix WFM-700 Multi-Format Monitor, Tek 1735HD Hi-Def Waveform, 2-Leader 443D Multi-Format Generator, 12-Various Humbuckers, 10-Gefen Converters, Kramer Scan Converter/Scaler, 5-MacPros, 6-Avid Adrenaline DNxcel, 5-Avid Nitris HS, 6-Wohler Encoders/Decoders, 2-Kem 35mm Film Editing Machine, Lipsner Smith Excel 1100 Film Cleaning Machine


Audio:
Solid State Logic C10HD Plus 24 Input HD Console, 2-Westlake BBSM-12 Speakers, 7-Shure ULX Wireless Systems, 4-Apogee AE-5 Speakers, 2-AE-3 Speakers, Apogee P-500RU Processor, 2-Crown MA1202 Amps, 2-EAW SB250zR Subwoofers, 16-Ashly GQX-3102 EQ's, 15-Electro Voice EV ELX-1 Mic/Line Mixers, 1-Dolby DP562 Multi-Channel Decoder, quantity of Vintage Audio Gear, 8-Yamaha Q1027 EQ's, Urei 539 EQ, Various Amps by EV, QSC, BGW, 3-Shure M367 6 Channel Portable Mixer, Wohler AMP2-E8HDA/ VMMDA-1/ AMP1-16V-MD, 12' Matthews Telescoping Mic Boom

HUNDREDS of RARE VACUUM TUBES by RCA, Hoffman, Sylvania, GE, Triad, Western Electric, Tung-Sol, Raytheon, DuMont, Conn, Hytron, Ken-Rad, Crosley, Zenith, Realistic, Baldwin, Lowrey, WestingHouse, Firestone and MORE

Auction Excess is a collaboration of Resource Video and SMC Recyclers. Owners, Dale Storz and Craig Sylvester have over 50 combined years in the asset resale and disposal industry. Their reputation of expertise extends to multiple markets including: Broadcast Video and Audio Gear, Production and Post-Production, Electronics, Computers and Servers. They offer auctions, appraisals, complete studio and industrial liquidations, storage, demolitions and dismantling of all types of facilities as well as licensed disposal of E-Waste.


The Inspection for this Broadcast Audio/ Video auction will be held Monday 9/21 & Tuesday 9/22 from 10am to 3pm at 4581 Brazil St, Los Angeles, CA 90039.

Can't make it to inspection? Contact us during inspection hours and we will answer your questions over the phone! 818-524-9040

Log on to www.AuctionExcess.com to view and bid on this auction. This is an online-only auction.

Bidding opens Friday 9/18 and all lots start closing 8am PST Wed 9/23.

Don't miss this opportunity!!