industry news
The Latest Industry News for the Exciting World of Production.
Creative Handbook puts together a bi-monthly newsletter featuring up-to-date information on events, news and industry changes.
Add My Email
By: NAB
| August 10, 2015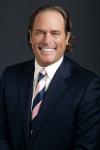 WASHINGTON, DC -- The National Association of Broadcasters (NAB) announced today that Steve Mosko, Sony Pictures Television president, will participate in the opening keynote conversation at NAB's Content and Communications World (CCW) on Wednesday, November 11. CCW will be held November 11-12 in New York City.

During his keynote, Mosko will be hosted in conversation by Bill Carter, former New York Times television columnist and current contributor to CNN, The Hollywood Reporter and host of a show on SiriusXM satellite radio. Their conversation will address the current television landscape from the perspective of Mosko, the president of a 360-degree global television business at one of Hollywood's largest studios. Mosko will discuss embracing innovation from distribution dealmaking to Sony Pictures' own OTT service, Crackle, which creates new ways for audiences around the globe to access their favorite content.

"CCW showcases the latest trends in technology, media and entertainment that will drive the future of broadcast and media forward," said Chris Brown, NAB executive vice president, Conventions and Business Operations. "Under Steve's leadership, Sony Pictures Television has been in the lead in terms of delivering content for new platforms like SVOD services and gaming consoles, in addition to the production and delivery of 4K content. With his extensive experience across all facets of the television industry, Mr. Mosko is guaranteed to be a huge draw for CCW attendees."

As president of Sony Pictures Television (SPT), Mosko oversees all television operations for Sony Pictures Entertainment (SPE) worldwide, including global distribution of feature film and television content, digital networks and advertiser sales. The studio currently produces 29 series for 15 different networks.

Mosko directs Sony's international networks with 150 channel feeds available in more than 178 countries, reaching more than 1.3 billion cumulative households worldwide. Mosko also oversees Sony Pictures Television's 19 wholly-owned or joint venture production companies in 13 countries outside the U.S. and the studio's offices in 32 countries. Under his leadership, SPT programming has been awarded the industry's top honors, including the 2013 and 2014 Emmy for Best Drama Series for the studio's phenomenal hit series "Breaking Bad," among many others.

NAB Content and Communications World, featuring SATCON, is the premier media and entertainment event on the East Coast. With a variety of sessions and exhibits featuring satellite communications and content delivery as they relate to commercial markets, broadcast, government and military,
telecommunications, media and others, SATCON is the ideal venue for industry integrators, experts and end-users alike. Learn more here
News media registration is available here.