industry news
The Latest Industry News for the Exciting World of Production.
Creative Handbook puts together a bi-monthly newsletter featuring up-to-date information on events, news and industry changes.
Add My Email
By: Location Managers Guild of America
| March 16, 2015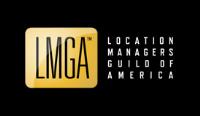 The Location Managers Guild of America (LMGA) announced the winners of its 2nd Annual Location Managers Guild of America Awards tonight. The event honored the outstanding and creative contributions of Location Professionals in seven categories of film, television and commercials during the black-tie ceremony at the Wallis Annenberg Center for the Performing Arts in Beverly Hills. The awards took place before an audience of 500, including LMGA members, industry executives and press. LMGA President Nancy Haecker presided over the ceremony with Location Manager David Doumeng serving as host and The Troubadour Theater Company performing.

Renowned actress Alfre Woodard (State of Affairs) presented the Humanitarian Award to FilmAid International Founder and Academy Award®-nominated film producer Caroline Baron. Motivated by the surge of refugees from Kosovo migrating to camps in Macedonia, Baron founded FilmAid in 1999 to provide human connection and hope, supplementing basic needs for food and shelter, all through the magic of cinema. FilmAid®s educational films promote awareness of social issues such as HIV/Aids, women®s rights, pediatric malnutrition, land mine awareness and conflict resolution. Baron®s long list of film credits include Capote, Monsoon Wedding, Being Flynn and The Wonder Years. There are similarities in the work she produces for Hollywood and her work with FilmAid, where the same skill sets apply ® building a team, marshalling the necessary resources and working toward the common goal of affecting an audience.


Debbie Allen (Grey®s Anatomy) and Ted Lange (The Love Boat) presented the Lifetime Achievement Award to veteran Kokayi Ampah, the first ever African-American Location Manager. With a career spanning more than three decades, Ampah®s count of Oscar® film nods is up to 43. His collaborations include work with top directors on such iconic films as The Shawshank Redemption, Million Dollar Baby (one of six projects he managed for Clint Eastwood) and Amistad, his second film with Steven Spielberg. Mentor to many and shining example to all, Ampah®s oeuvre includes Mystic River, The Color Purple, The Soloist and Flags of Our Fathers. The hallmark of his work is making the locations became characters in the films he®s involved with.

Formidable Location Scout Marino Pascal, creator of the archival forum for location professionals named Locolist, received the Trailblazer Award, presented by Steve Dayan (Teamsters 399 Secretary/Treasurer), for single-handedly revolutionizing the world of locations in Los Angeles. The first person to intimate what could be accomplished by sharing location information, Pascal®s development of Locolist unites scouts and managers in a community of shared knowledge. He set the bar for the presentation of location photography. Not content to maintain Locolist and build professional websites, Pascal has mentored hundreds of scouts in digital photography and image management. He was one of several driving forces that encouraged the growth of the Location Managers Guild of America.

Additional presenters for this year®s awards included Tony Denison (Major Crimes), Kevin Clark (AFCI Executive Director), Harry Medved (Location Managers® Historian) and James Manera (Writer/Director and Award-winning Commercial Director).


A FULL LIST OF WINNERS FOLLOWS:

Outstanding Locations in a Contemporary Film
WILD (Nancy Haecker)

Outstanding Locations in a Period Film
THE GRAND BUDAPEST HOTEL (Klaus Darrelmann)

Outstanding Locations in a Contemporary Television Series
TRUE DETECTIVE (Batou Chandler)

Outstanding Locations in a Period Television Series
BOARDWALK EMPIRE (Amanda Burbank and Audra Gorman)

Outstanding Locations in a Single Commercial
COCA-COLA ®America is Beautiful® (Jimmy Ayoub, Cyndy McCrossen, Peter Orth, Stephen Pherigo)

Outstanding Locations in a Commercial Campaign
RAM TRUCKS (David McKinney and Peter Orth)

Outstanding Film Commission
CITY OF LONG BEACH OFFICE OF SPECIAL EVENTS AND FILMING

SPONSORS INCLUDE: TITLE LEVEL: Newhall Film Locations; PREMIER LEVEL: Hilton Worldwide; PLATINUM LEVEL: U.S. Virgin Islands Film Office Department of Tourism; GOLD LEVEL: Big Sky Movie Ranch, Gran Canaria Film Commission, Los Angeles Center Studios, Pacific Production Services, Reel Security Corp, Scandinavian Locations; SILVER LEVEL: A Private Affair Productions, British Virgin Islands Film Commission, Culver Studios, DM Vineyards and Partners, Golden Oak Ranch, Hint Water, Image Locations, Imperial Art Studios, Intercontinental Los Angeles Century City, Los Angeles Times Square, Marriott, Maui County Film Office, MCS Security Services, Montana Film Office, Oakwood Worldwide, Pasadena Film Office, Reel Waste & Recycling, Sarasota County Film & Entertainment Office, Skye Rentals, The Location Portal, The London West Hollywood, The Royal Film Commission - Jordan, Venice Duck Brewery, Virginia Film Office, Warner Bros. Studio Facilities. MEDIA SPONSORS: AFCI, Below the Line, The Hollywood Reporter, The Location Guide, SHOOT Magazine/SHOOTonline, Variety.

ABOUT THE LMGA:
The Location Managers Guild of America is an organization of experienced career professionals in the Motion Picture, Television, Commercial and Print production industries. LMGA members are dedicated to the establishment of professional standards of personal conduct and business ethics. They support the formation of strong links with business members, governmental agencies and local communities. The Guild promotes awareness of the goals and achievements of members to the general public and within the industry through creative, educational and philanthropic programs. The LMGA was founded in 2003 as a 501(c)(6), non-profit corporation. The LMGA is not a labor union. They do not represent Location Managers/Scouts in wage or working condition negotiations.

CONNECT WITH LMGA:
Website: www.lmgaawards.com
Hashtag: #LMGAawards
Facebook: http://www.facebook.com/locationmanagersguildofamerica
Twitter: https://twitter.com/LocationMgrs