industry news
The Latest Industry News for the Exciting World of Production.
Creative Handbook puts together a bi-monthly newsletter featuring up-to-date information on events, news and industry changes.
Add My Email
By: Artemple - Hollywood
| January 27, 2015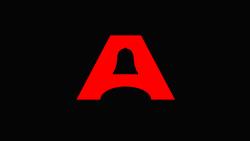 Award-Winning Director David Fincher Has Long-Standing Working Relationships With Artemple®s Principal/Creative Director Wei Zheng
And Company®s VFX Supervisor Marco Maldonado,
Including Most Recent Collaboration on ®Gone Girl®



Artemple-Hollywood, a high-end, full-service Visual Effects and Design company specializing in the art of seamless and ®invisible® visual effects work for feature films, television, commercials, themed entertainment, special venue projects, and original content creation, is marking its one year anniversary having produced visual effects work for one of last year®s most successful films, is currently producing visual effects for an upcoming studio feature, is commencing work on new projects, and has hired a noted industry executive. The announcements were made today by Mr. Wei Zheng, Principal and Creative Director, Artemple-Hollywood.

Artemple-Hollywood is currently producing visual effects for Warner Bros. highly anticipated film, ®Entourage,® directed by Doug Ellin. Since its formation in January 2014, Artemple-Hollywood produced visual effects for the critically and commercially acclaimed blockbuster film, ®Gone Girl.® Both Wei Zheng and Marco Maldonado, the company®s VFX Supervisor, have enjoyed long-standing working relationships with the ®Gone Girl® director David Fincher, and have collaborated on several of his past films, such as ®The Girl with the Dragon Tattoo,® ®Zodiac,® ®The Social Network,® and ®The Curious Case of Benjamin Button.®

Additionally, Artemple-Hollywood has been awarded work for two new clients, Fox Sports 1 and Wieden+Kennedy.

Zheng today also announced that Karin Levinson has been named Executive Vice President, Features & Television, for Artemple-Hollywood. In her new post, she will be responsible for spearheading new business opportunities for the company with major motion picture studios, television networks, advertising agencies, production companies and themed entertainment. Levinson will also handle all of the marketing and PR efforts on the company®s behalf. Prior to her new post, Levinson was Executive Vice President, Features & Television, with Gravity (formerly RhinoFX) from 2005 ® 2013.

Regarding Artemple-Hollywood®s first year anniversary milestone, Zheng said,®We are delighted to have had such a successful first year, and we®re thrilled to welcome Karin to our team. We®re also very proud of our new, state-of-the-art facility, which has been designed as a scalable system - one that can meet the demands of any project, large or small, and for any screen.®

He adds, ®The name of our company ® Artemple -- is in reference to our great respect for art. By specializing in ®invisible® effects, our goal is to always support the vision of the client and the director, and to enhance the storytelling process.®

As an LA-based company, Artemple-Hollywood will be able to provide feature film and television clients with a 25% California tax incentive for visual effects work once the newly passed legislation takes full effect later this year.

ABOUT WEI ZHENG ® Principal/Creative Director:
Trained as a Production Designer at Beijing Film Academy, Wei Zheng has a strong background in traditional painting and drawing. In 1998, he made a successful transition into digital media while working at ILM as a Digital Matte Painter for ®Star Wars: Episode 1 ® The Phantom Menace.® During his eight years at ILM, and subsequent four years at Digital Domain, Zheng worked with some of the entertainment industry®s most prolific filmmakers.

In 2011, Zheng led a team of 10 digital artists on David Fincher®s hit film, ®The Girl With the Dragon Tatoo.® His other feature film credits include work on ®Gone Girl,® ®Argo,® ®The Curious Case of Benjamin Button,® ®War of the Worlds,® ®Star Wars: Episode 2 ® Attack of the Clones,® ®Star Wars: Episode 3 ® ®Revenge of the Sith,® ®Pirates of the Caribbean: The Curse of the Black Pearl,® ®Tron: Legacy,® ®Cloud Atlas,® ®The Golden Compass,® Pirates of the Caribbean: At World®s End,® ®Zodiac,® ®Minority Report,® ®The Chronicles of Narnia: The Lion, the Witch and the Wardrobe,® ®Space Cowboys,® ®The Mummy Returns,® ®Van Helsing,® ®Peter Pan,® ®The Pledge® and ®Mission to Mars.®



ABOUT MARCO MALDONADO - Visual Effects Supervisor:
Marco Maldonado has a diverse background working as a Cinematographer and Visual Effects Supervisor. His vast knowledge of cameras and integration allows him to seamlessly create CG images that aren®t noticeable to the naked eye. His expertise is in creating ®invisible® effects that augment the story of each project that he spearheads. Prior to joining Artemple-Hollywood, Maldonado was the Visual Effects Supervisor for Brand New School in Los Angeles. During his tenure, he headed up commercials for such major brand clients as Coca-Cola, eBay, Google, Intel and Old Navy, among many others.

With over twenty years of experience, Maldonado began his career working for RGA as a model maker and camera assistant in New York. In 2003, he transitioned to Digital Domain, where his camera expertise led him to head up Digital Domain®s integration department. While there, he made several contributions using new techniques to facilitate the camera tracking for photorealistic head replacements with the use of witness cameras. This would eventually lead Maldonado to on-set supervision on the highly successful film, ®The Curious Case of Benjamin Button,® which was directed by David Fincher and won an Academy Award for Best Visual Effects.

Maldonado was also instrumental in overseeing the camera tracking department and using the face replacement technique specifically for the bike race sequence in Disney®s film ®Tron: Legacy.® His other feature credits include ®Gone Girl,® ®Battleship,® ®Zodiac,® ®Gangs of New York,® ®Everyone Says I Love You® and ®Judge Dredd,® among others.


ABOUT KARIN LEVINSON ® EVP, Features & Television:
Before joining Artemple-Hollywood, Levinson had been EVP, Features & Television with Gravity (formerly RhinoFX) from 2005 ® 2013. During her tenure, she provided her feature film clients with tax incentives on visual effects and design work produced by Gravity®s offices in New York, LA, and Stamford, CT. Among the feature film projects Levinson procured for Gravity were ®Begin Again,® ®Crazy, Stupid, Love,® ®The Adjustment Bureau,® ®Tower Heist,® ®The Reader,® ®Salt,® ®The Other Guys,® ®Cop Out,® ®Ghost Town,® ®I Love You, Philip Morris,® and ®The Nanny Diaries,® among many others.

From 2002-2005, Levinson was an Executive Producer and VFX Producer at Black Box Digital, where she was involved with ®Mr. & Mrs. Smith® and ®Hellboy.®Earlier, as an independent producer, Levinson produced the feature documentary entitled, ®Let Me In, ®I Hear Laughter® (A Salute to the Friars Club) for HBO. Earlier in her career, she worked at both Amblin Entertainment and DreamWorks SKG for several years in Feature Animation and Feature Production. Levinson began her entertainment industry career working as an apprentice film editor on New Line Cinema®s hit comedy, ®The Mask.®

ABOUT ARTEMPLE-HOLLYWOOD:
Launched in January 2014, Artemple-Hollywood is a high-end, full-service Visual Effects and Design company specializing in ®invisible® visual effects for feature films, television, commercials, themed entertainment, special venue attractions, and original content creation. Headquartered in a 5,000 square foot facility in Culver City, CA, Artemple-Hollywood offers a state-of-the-art screening room for its clients. The theater includes the newest Barco digital film projector, a custom-built Steward film screen, and a gold standard RVSDI playback system.

Artemple-Hollywood®s infrastructure was built with both artists and clients in mind. The studio integrates the latest cable technology, with CAT6A cable providing the facility with the ability to transfer data at a speed of 10GB per second between workstations, servers and the render farm. The workstations are the latest Dell Precision T5610 computers, furnished with 10GB network cards, the latest Intel Xeon multi-core processors, and high-end video cards such as NVIDIA Quadro K5000, 32 to 64 GB RAM. The artist monitors are the most up-to-date Dell computers and feature a color depth of 1.06 billion.

The studio®s primary storage server is Isilon, which provides the company with the capacity of expandability and seamless integration. Additionally, Isilon servers are backed up by a second tier of SuperMicro storage servers, and then subsequently, both tiers of servers are saved on LTO-6 tapes and stored securely on and off-site to mitigate the risk of any data loss. The studio®s render farm features the latest SuperMicro's Super Twin Blades, and is fully equipped with the fastest Intel Xeon multi-core processors.

Artemple-Hollywood®s clients include 20th Century Fox, Warner Bros., director David Fincher, Fox Sports 1 and Wieden+Kennedy. The company is located at 10321 Jefferson Blvd., Culver City, CA, 90232 and the main telephone number is 310/558-0270. Artemple-Hollywood®s website is: www.artemplehollywood.com