industry news
The Latest Industry News for the Exciting World of Production.
Creative Handbook puts together a bi-monthly newsletter featuring up-to-date information on events, news and industry changes.
Add My Email
By: The Hit House
| January 26, 2015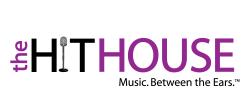 The Hit House has created and produced original music and sound design for the newly launched Lexus NX advertising campaign on behalf of client Team One Advertising. The new music, described as industrial, contemporary, powerful and hard-hitting, is featured in two new spots, ®What You Get Out of It® and ®Moving,® promoting Lexus® NX Hybrid,
F Sport and Turbo automobiles.


Regarding the new work, Sally House, Owner/EP, The Hit House, said,
®We loved the simplicity of the visual story we were given by Team One for this campaign. It gave us room to add emotion and intensity. We couldn®t be happier with the outcome."
Adds Craig Crawford, Team One Advertising®s Group Creative Director, ®The Hit House brought this spot to life with music and sound design that set the mood for the dramatic launch of the new Lexus NX. They did an incredible job for us once again. Our collaboration with them is yet another reason we value such talented and dependable partners.®
AGENCY CREDITS:
Title: NX Launch ®What You Get Out of It® & ®Moving®
Client: Lexus
Product Name: NX Hybrid, F Sport and Turbo
Product Year: 2015
Agency Group Creative Director: Craig Crawford
Agency CD (Writer): Eric Arnold
Agency CD: Jesse Blatz
Agency CW: Alex Smulian
Freelance CW: John Reid
Agency Senior Producer: Leah Bohl
Agency Account Supervisor: Robin Meselson
Agency Account Director: John Coelho
Agency Executive Producer: Sam Walsh
Agency Other: CCO: Chris Graves
Media Director: Kirsten Atkinson
Senior Strategic Planner: Ashleigh Edwards
Group Strategy Director: Joanna Young
Assoc. Director, Project Management: Sylvia Gutierrez
Production & Post Production Credits:
Production Company: Corner Shop
Director: Wilfrid Brimo
Director of Photography: Andre Chemetoff
Editorial Company: Jump Editorial
Editor: Richard Cooperman
Music Production Company: The Hit House
Music Composer: Scott Lee Miller and William Hunt
Sound Design Company: The Hit House
Sound Designer: Chad Hughes
Additional Credits: Bob Gremore of Juice Studios for Mix
About The Hit House:
Winners of two 2015 Gold ®Cindy® Awards - ®Best Music in a Commercial® and the ®John Cleese Comedy Award® ® for their work on behalf of client Netflix, The Hit House is a premier custom music and sound design company in Los Angeles. In addition to Netflix, their recent work has also been used in national and global television campaigns for clients such as Google, Playstation, Lexus, Jell-O, Porsche, and The Ritz Carlton; in motion picture campaigns for the upcoming films ®Terminator Genisys® and ®Pan;® and for the recent films ®Godzilla,® ®Big Hero 6,® ®Book of Life,® ®Frozen,® ®Thor: The Dark World,® and ®Iron Man 3,® among others. Hear more at
www.thehithouse.com
And please visit the company®s social media sites:
https://www.facebook.com/thehithousemusic
https://twitter.com/HitHouseMusic
https://www.youtube.com/user/TheHitHouseMusic