industry news
The Latest Industry News for the Exciting World of Production.
Creative Handbook puts together a bi-monthly newsletter featuring up-to-date information on events, news and industry changes.
Add My Email
By: The Hit House
| December 15, 2014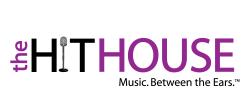 Top music production company The Hit House has partnered with WD Ventito, the hard drive manufacturer®s recently launched branded magazine, to create a behind-the-scenes series of short films showing the power of music to express emotion. Sally House, Executive Producer at The Hit House, made the announcement.

Launched in May 2014, and powered by WD, one of the largest technology companiesin the world, the WD Ventito website arms its visitors for success through creative inspiration, trends, tips, tricks and insights from visionaries, inventors, entrepreneurs and artists from around the world. The site can be located here: http://www.wdventito.com


As part of the digital collaboration, The Hit House is being profiled this month (December) via a multi-part video series, entitled ®Once Upon a 3/4 Time: One Film, Five Scores® on the WD Ventito site. This web series, comprised of six, 90-second long videos along with accompanying soundtracks, explores the process of creating mood and emotion through music, as Hit House composers and musicians are seen as they develop the soundtrack for a simple short film.

The assignment for The Hit House with this web series was to convey how to tell a story, how to guide a story, and how to manipulate the emotions of the viewer. Says Sally House, ®Music can make you laugh. Music can make you cry. Music can make you terrified.® Adds Hit House Composer Scott Miller, ®Music is just emotion. Every single chord rings a different way ® every chord depicts a different color. The combinations just make you feel differently. Through this sound for picture, a composer can navigate people through how they should feel about things - a composer can manipulate people quite easily.®

The web series, taking a twist on ®Groundhog Day,® shows the Hit House team as they produce five different styles of music to aurally elicit five different emotions generated by the same short film ® romantic, horror, comedy, melancholy and inspirational.

To view these online videos, please see here:
In addition, Sally House was interviewed for a series of articles appearing on the WD Ventito website during December. These articles offer readers her advice, insight and inspiration, meant to be shared with the creative community at large.
These articles are entitled:
** ®10 Things Every Creative Brief Needs®:
http://wdc.com/ventito/creativity/guide/10-things-every-creative-brief-needs?utm_source=HitHouse&utm_medium=Featured&utm_campaign=HitHouse
** ®The 5 Hard Truths Every Musician Needs to Hear®:
http://wdc.com/ventito/creativity/guide/5-hard-truths-every-musician-needs-to-hear?utm_source=HitHouse&utm_medium=Featured&utm_campaign=HitHouse
** ®How to Build a Company with No Offices®:
https://wdc.com/ventito/business/guide/how-to-build-a-company-with-no-offices
** ®How to Put a Price Tag on Your Talent?®
http://wdc.com/ventito/creativity/guide/how-to-put-a-price-tag-on-your-talent?utm_source=HitHouse&utm_medium=Featured&utm_campaign=HitHouse
A final article, entitled ®How to Talk to Composers,® will appear online on Dec. 22nd.
Japhy Grant, Content Manager for WD Ventito, said, ®We®re all about providing insider access to business professionals, giving our readers insight into the creative process from various points of view. We selected The Hit House to be profiled on our site because they do such an amazing job of creating stunning musical work incredibly quickly and efficiently. Their company represents both a creative business and a family business, and they®re specialists in knowing how to tell compelling stories through sound and music. The Hit House is the perfect example of a company that is able to illustrate how creativity and technique can be melded perfectly, and work in unison, to create from scratch an entirely new piece of content designed to move people®s emotions in various ways.®
About The Hit House:
The Hit House is a premier custom music and sound design company in Los Angeles. Their recent work has been used in national and global television campaigns for clients such as Netflix, Google, Playstation, Lexus, Jell-O, Porsche, and The Ritz Carlton; in motion picture campaigns for the upcoming films ®Terminator Genisys® and ®Pan;® and for the recent films ®Godzilla,® ®Big Hero 6,® ®Book of Life,® ®Frozen,® ®Thor: The Dark World,® and ®Iron Man 3,® among others. Hear more at
www.thehithouse.com
And please visit the company®s social media sites:
https://www.facebook.com/thehithousemusic
https://twitter.com/HitHouseMusic
https://www.youtube.com/user/TheHitHouseMusic