industry news
The Latest Industry News for the Exciting World of Production.
Creative Handbook puts together a bi-monthly newsletter featuring up-to-date information on events, news and industry changes.
Add My Email
By: Arsenal FX
| December 3, 2014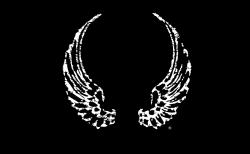 ArsenalFX, a leading visual effects post production studio specializing in high-end commercial effects, has named Sean Starkweather as Creative Director.

®Prior to his start, we had enjoyed working with Sean on some wonderful projects,® said ArsenalFX Executive Producer Ashley Hydrick. ®Simply put, we were impressed by his ability to introduce a endless stream of creative ideas and solutions. We®re very happy to welcome Sean into our family.®

As a Creative Director with expertise in the full gamut of commercial production ® from the concept and design phases through final finishing ® Starkweather says he is excited to be joining ArsenalFX.

®My goal is to further our reach with clients in the design and graphics sectors,® Starkweather said. ®We®ve got an awesome team of artists and producers and I look forward to this new opportunity to work with them on a wide range of projects.®

ABOUT SEAN STARKWEATHER:
Prior to joining ArsenalFX, Starkweather was a Creative Director at Stardust, finishing some high-profile spots for brands such as Air Jordan, Samsung and Starbucks. Prior to that, he completed creative direction on campaigns for Toyota, Yahoo!, Blackberry RIM, Microsoft, Hyundai, U.S. Cellular and BP.


He studied Graphic Design at Art Center College of Design in Pasadena. After graduating in 2006, Starkweather worked as an Art Director and Lead Animator at leading motion design studios in Los Angeles, including Logan and Blind. He also worked on feature film main titles for ®Up in the Air® and ®The September Issue.®

ABOUT ARSENALFX:
Founded in Santa Monica, CA, in 2008 by Mark Leiss, ArsenalFX is an artist-driven, visual effects post production studio set within a boutique environment. The company specializes in commercial finishing. ArsenalFX enjoys a stellar reputation and a diverse global client base, spanning the industries of advertising, motion pictures and television.

ArsenalFX considers its greatest strength the talent of its award-winning artists and technicians, whose collective years of experience, along with a shared hunger for new challenges, has resulted in an uncompromising standard of excellence. Under Ashley Hydrick®s supervision, the ArsenalFX team has the expertise and technology to provide state-of-the-art visual effects for any commercial, TV show or feature film, regardless of its size or location, anywhere in the world.

Since its founding, Arsenal FX has contributed visual effects to hundreds of commercial spots on behalf of such major clients as Sony, Coca-Cola, Dr. Pepper, Nike, Redbull, BMW, Bud Light, Hyundai, Audi, Lexus, Chevrolet, Mazda, McDonalds, State Farm, U.S. Cellular.

ArsenalFX is located in Santa Monica, California. Phone: 310/453-5400. Website: www.arsenalfx.tv