industry news
The Latest Industry News for the Exciting World of Production.
Creative Handbook puts together a bi-monthly newsletter featuring up-to-date information on events, news and industry changes.
Add My Email
By: Creative Handbook
| September 30, 2020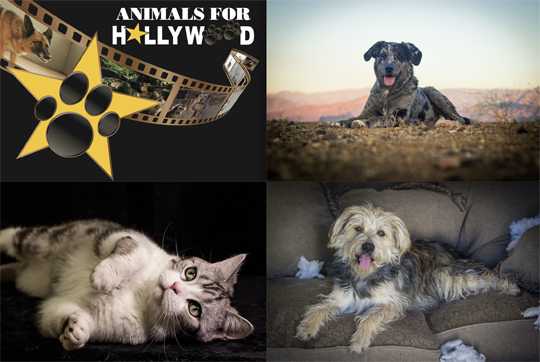 Animals For Hollywood is happy to welcome some adorable new faces into our family of precision trained animals. As they continue their journey from shelter-to-screen, we hope you will join us in welcoming these furry new actors. Through the ups-and-downs of 2020, the critters at Animals for Hollywood continue to bring a light spot to the entertainment world. Whether on the big screen of internationally released films or the cute video on your phone, our animals are memorable in both looks and talents. Anything from cats, dogs, rodents, and more, Animals for Hollywood proudly offers Animal Rentals, Script Breakdowns, Budgets, and Animal Coordinating for the film industry. From small projects to major films, Animals for Hollywood has what you need to turn your shot list into a stunning reality!

Check out our website (www.animalsforhollywood.com) to see more of our animals and previous work. If you're just looking to put a smile on your face, don't miss some our amazing animals in these videos (https://www.tiktok.com/@andreaanimals/video/6827935117806259461?source=h5_m) as they hone their acting abilities during quarantine.